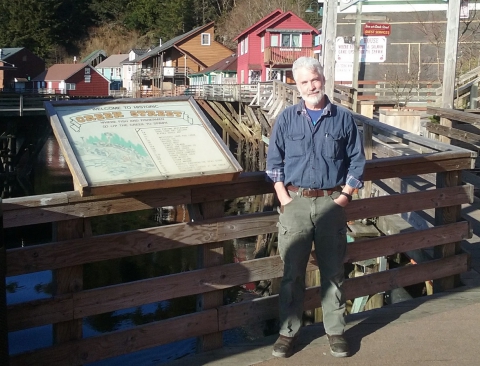 Alaska Concrete Technologies Inc. dba Mobile Concrete and Grout of Alaska is a locally owned company incorporated in 2000, providing concrete and grouting services throughout Alaska. Terry Waschke, owner, has over 40 years of experience in the production, pumping, and quality control of concrete and grout. Portable batch plants, mixer trucks, volumetric mixers, and super bags, individually, or in combination, are used for concrete and grout production, anywhere in the state.
We use compaction grouting equipment to produce and inject low-mobility grout, to stabilize poor soils under roads, railroads, buildings, or airports, and raise to desired elevations. Injection pipes are driven down to stable ground and grout injected to densify and lift the ground, so there is minimal ground disturbance, and many times buildings can be raised from the outside.
Cellular concrete with densities down to 30 pcf is used for many applications including backfills, void fills, slab jacking, slip line grouting, and abandonments. It can be pervious or closed cell and has excellent insulating characteristics for cold regions.
Terry has extensive experience working with labs to design concrete and grout mixes utilizing a wide range of admixes for job-specific applications. The strength range extends from 12,000 psi concrete to 75 psi cellular concrete, with set times from 1 hour to 3 days. That knowledge, along with the equipment to produce concrete and grout, combined with many years of pumping, puts Terry in the unique position to know what equipment, materials, and methods would be the most cost effective and efficient for local and remote projects.